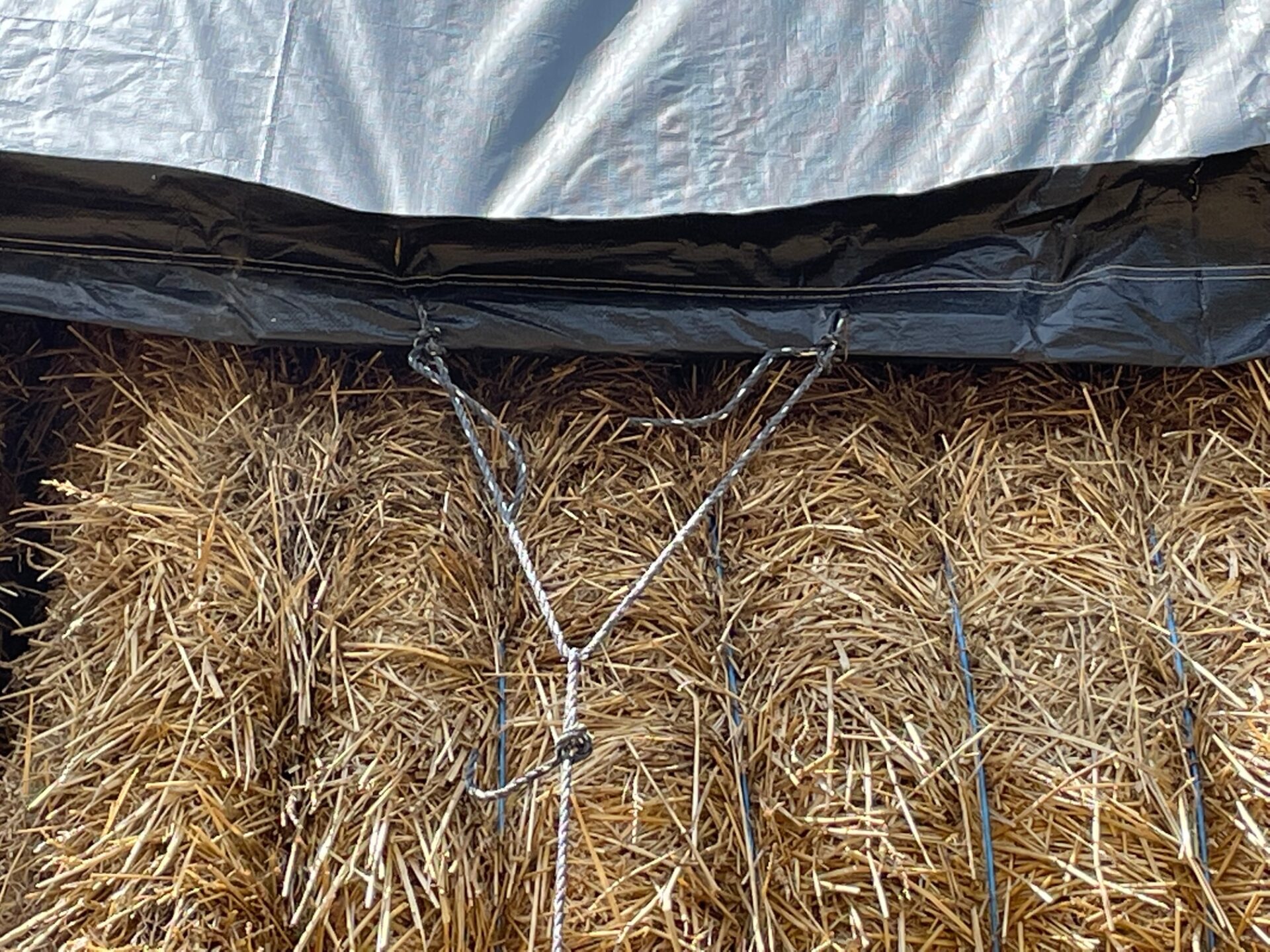 No matter the quality of alfalfa, grass, or straw, a protective covering is required to ensure the integrity of the bale. Haybusters tarps come in numerous sizes, and custom fits can be manufactured to specification and shipped within a week of ordering.
14x54
(most common for single wide stacks)
25x54
(most common for double-wide stacks)
35x54
(most common for triple wide stacks)
We also stock tarp tape in 6-inch widths for repairing minor rips and tears.